THE FIRST AUTOMATIC BARRIER WITH DIGITAL THINKING
!
Strong but elegant with a modern design and above all else with our new innovative digital Brushless motor. This is the new Agilik, the new automatic barrier designed and fully manufactured in the Italian factories of Roger Technology. This unique barrier is suitable for all professional installations in the residential, commercial and industrial sectors. The Agilik represents the first automatic barrier with digital processing due to its Brushless motor 36V with permanent magnetic field. The position of the beam is continually monitored in all positions with its absolute encoder. The revolutionary three-phase Brushless motor allows unlimited use of the barrier and has ultra low power consumption. The efficient motor guarantees very intensive use due to the gears with helicoidal and angled teeth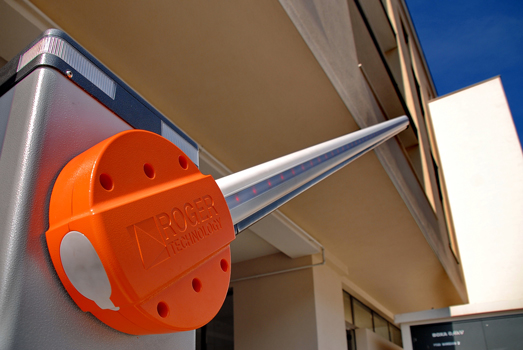 NEW ELECTRONIC BOARD WITH BRUSHLESS CONTROL!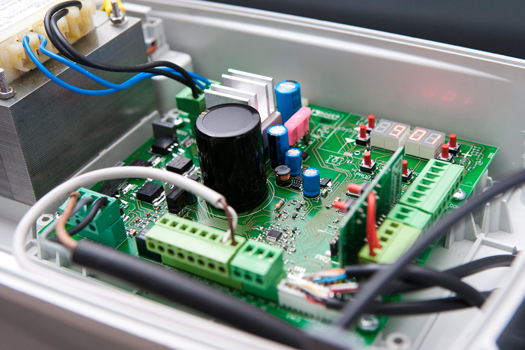 The new Brushless control panel represents the new generation of electronic boards, designed to manage all types of safety whilst monitoring the movement of the barrier.Without a traditional relay and due to the revolutionary Mosfet System, the new sinusoidal Brushless controller 36V DC with field-orientated sensory control will detect obstacles instantly. It will allow for instant inversion, manage the speed
A FANTASTIC WORLD OF BENEFITS!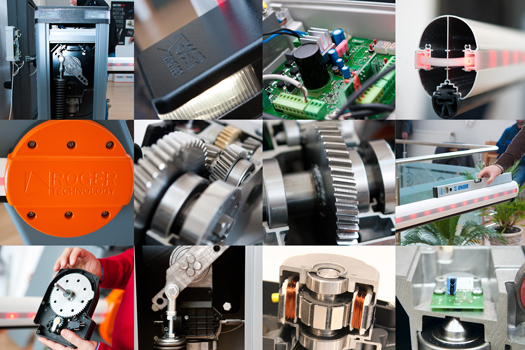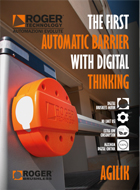 CLICK HERE TO DOWNLOAD THE OFFICIAL BROCHURE OF THE AGILIK AUTOMATIC BRUSHLESS BARRIER